Zonificación de la Denominación de Origen Protegida Campo de Borja con criterios de Terroir
Se consolida así las ventas realizadas en 2016, año en que también se superaron los 20 millones de botellas.

Welcome to the D.O. Campo de Borja web, the empire of Garnacha
<iframe width="100%" height="450" frameborder="0" scrolling="no" marginheight="0" marginwidth="0" src="https://www.google.com/maps/d/embed?mid=z2rEOB5aWGUs.kop8COEQvS58"></iframe>
NEWS of the d.o. campo de borja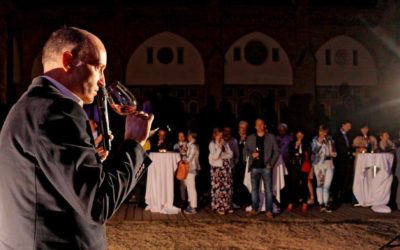 150 personas participaron el pasado día 11 de agosto en la iniciativa "Catando el patrimonio", organizado por la Fundación Tarazona Monumental.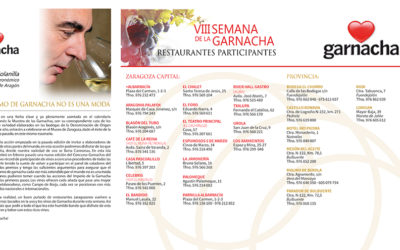 El 30 de mayo Zaragoza volverá a ser la capital mundial de la Garnacha.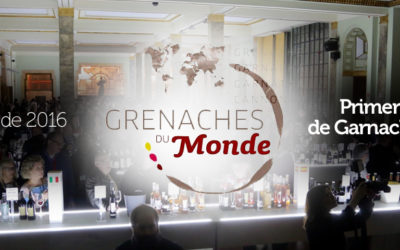 Cuando está celebrándose la 5ª edición del Concurso Garnachas del Mundo, esta vez en Cerdeña, se cumple un año desde que la D.O. Campo de Borja se convirtió en escenario y perfecto anfitrión de la 4ª edición celebrada en Zaragoza y Monasterio de Veruela con un...
<a class="twitter-timeline" href="https://twitter.com/docampodeborja" data-widget-id="582233029306920960">Tweets por el @docampodeborja.</a><!-- [et_pb_line_break_holder] --><script>!function(d,s,id){var js,fjs=d.getElementsByTagName(s)[0],p=/^http:/.test(d.location)?'http':'https';if(!d.getElementById(id)){js=d.createElement(s);js.id=id;js.src=p+"://platform.twitter.com/widgets.js";fjs.parentNode.insertBefore(js,fjs);}}(document,"script","twitter-wjs");</script>
<iframe width="350" height="315" src="https://www.youtube.com/embed/02B5z634OIs" frameborder="0" allowfullscreen></iframe>